Jubin Nautiyal, a singing sensation of our country, whose blockbuster hits have always been on the trending list worldwide, is now putting his best step forward to help the people of Uttarakhand overcome these tough times due to the Covid-19 pandemic. The actor shared a post on his social media account where he stated that ' The Covid Virus has reached my birth land Jaunsar, I Must Go…'
Ever since there has been a spike in the number of Covid cases in the state, he has left no stone unturned to help the patients and people suffering due to the pandemic. Since the first phase of lockdown in Uttarakhand in 2019, he has helped people living in hilly regions by providing them ration for months. He also organized one of-a-kind, digital concert to help raise funds for the ones in need. Helping the needy and entertain others at the same time with his songs was the singer's sole objective.
The singer along with his father Shri Ram Sharan Nautiyal and Dr.Vipul Kandwal, organized a medication camp with the support of Dehradun's Aarogyadham Hospital, in Nathghat, a remote hilly area about three hours from Dehradun, to provide medicines, necessities to the ones in need. As per the reports, 15000 masks, 3000 sanitizers have been provided to every village in the province.
This entire venture has been result of joint efforts of Jubin and his friends Sumit Adlakha, Rohan Chandel, Nitin Pundir and many more.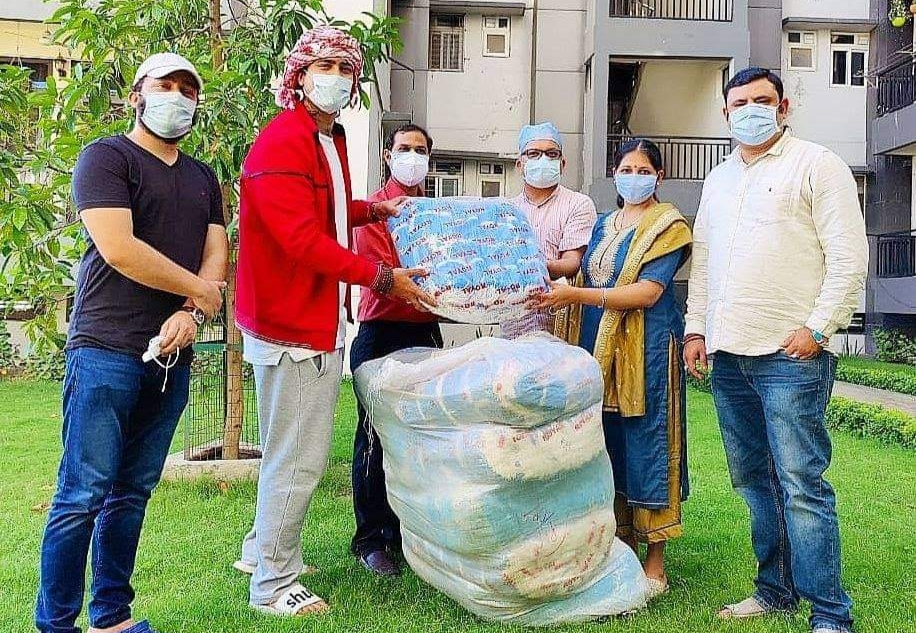 The singer also took the initiative to visit Tyuni via air support on Tuesday i.e on 1st June to provide medical aid and possible support to people living in rural and remote areas of hills. This initiative was cumulatively backed by Red FM India, Pahad Parivartan Samitee (NGO run by Umesh Kumar), and Reliance foundation.
In his media interaction, the singer stated that his sole priority is to spread as much awareness possible among the people living in rural and remote areas, not to be afraid of getting themselves tested in case of occurrence of any Covid related symptoms, and to get vaccinated more frequently. He also said that he and his team will get in touch with more doctors and organize more medication camps in rural areas in the coming future.
On a road less-traveled, I Debanik Singh, a selenophile, adventurer from the tranquil valley of Doon express gratitude to the readers who are the sole inspiration for us working hard to get you dinkum information of Uttarakhand.
I owe all the readers my loyalty and true spirit to write. After spending 14 years of my life in a laid-back city like Doon, it has instilled in me a trait of placidness,whilst writing journals is my maiden attempt to contribute back to the society.